i don't know how to do a cut so i apologize in advance.

here's the bike before i loaded it: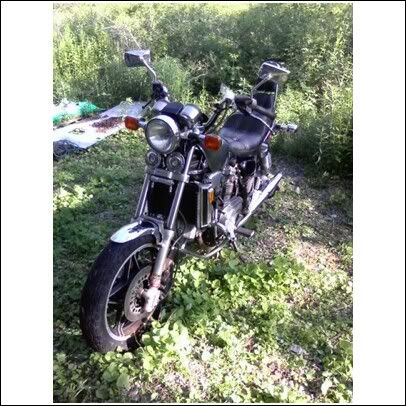 i got home about 2 hours later and started tearing it down to get a better look: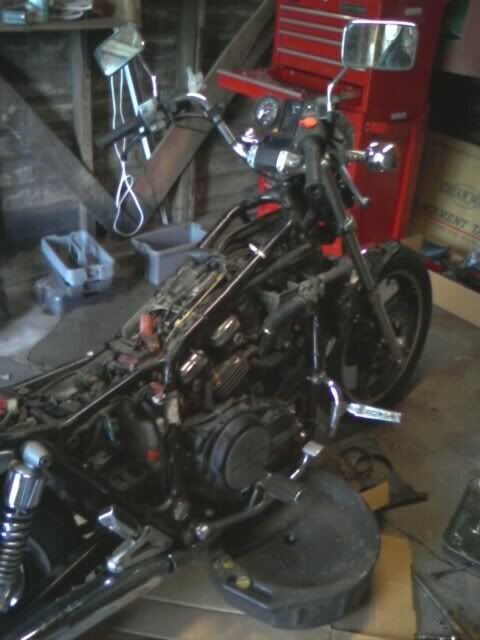 i took the tank off and sealed it up so it's ready to clean tomorrow: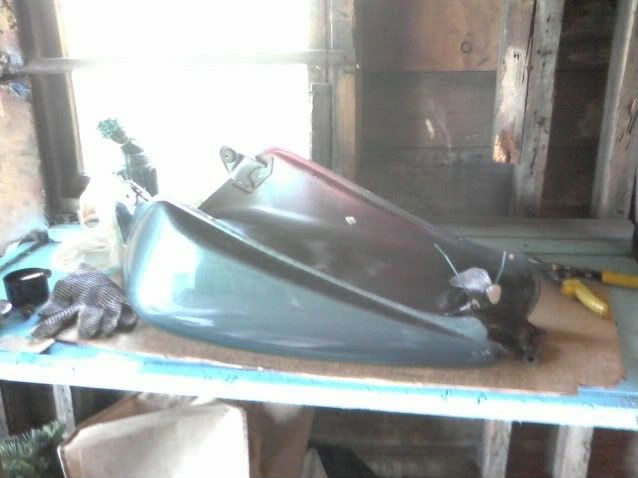 the only visible damage is this bent radiator fill line: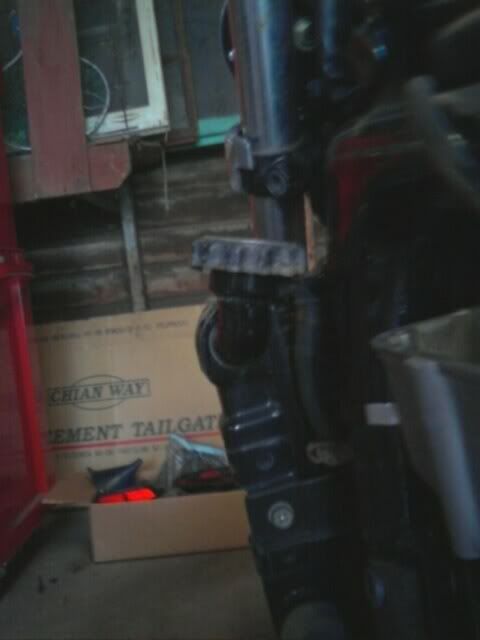 i was looking at how to get the carbs out and i'm not sure which is the best way? this side looks easier since there are no coolant hoses or goosneck in the way: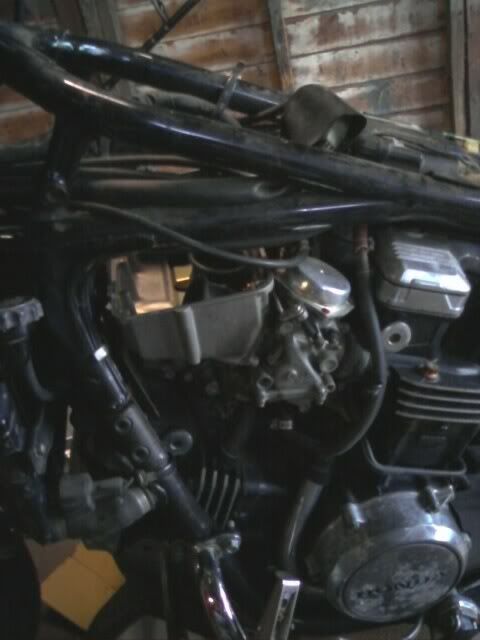 i saw some fittings on the handlebars and asked the guy what they were for. he ran in the garage and pulled out a windshield: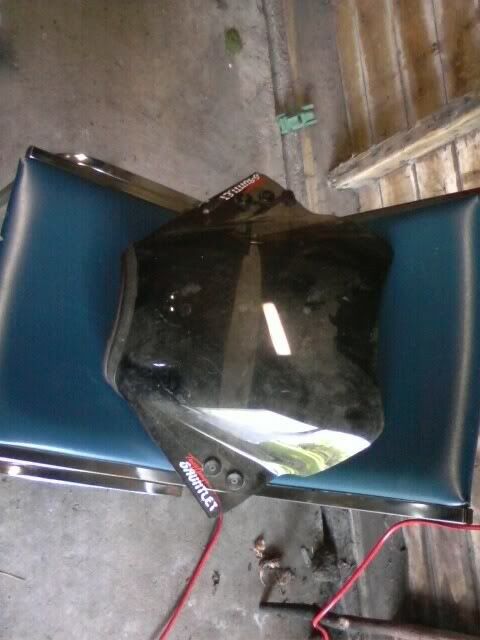 i was trying to get at the plugs but i don't seem to have the right socket for it, it seems the wall on all my sockets are too think. what special socket do i need to pull the plugs?